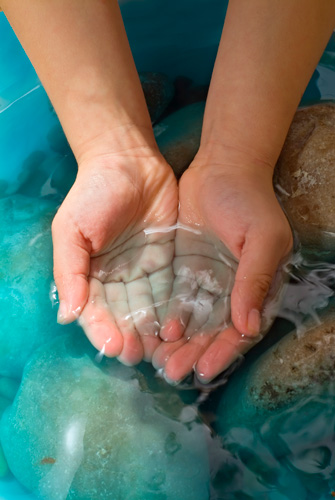 For close to 20 years, Desforges Water Treatment has been specializing in residential, agricultural and commercial water treatment services. Based in St-Isidore, Ontario, the family business, managed by Pierre and Mathieu Desforges, serves Eastern Ontario in the region of Rockland, Embrun, Hawkesbury, Cornwall and surrounding areas. Top of mind for the team at Desforges Water Treatment is offering quality products and first class service to its customers.

Thanks to its two main product lines, Ecowater and Durastill, Desforges Water Treatment can transform all types of water, however harmful and hazardous, into water that is clear, odourless and soft, that does not stain and that is bacteria free. It is also possible to obtain water that is pure! …Making it ideal for personal use and cooking.
Desforges Water Treatment is your go to specialist for all of your water problems. Our technicians have the knowledge, the abilities and the necessary tools to solve the various problems your water may have. No water problem is a problem for Desforges Water Treatment!